Because Bee's Art Shop had become such a fixture and had such name recognition, it was important to develop a logo that acknowledged the origins of Mix It Up Paint Parties. We did that by prefacing the logo with a small bee stamp and the wording "Bee's Presents." It allowed her to pivot to a new business model while still maintaining the equity of Bee's Art Shop that she had built up.
I really enjoyed the time they took to ask questions, allowing me to be involved in the creative process. The design is spectacular!
The Idea
After graduating from Purdue University with a degree in Fine Arts, Brooke Pelton had a vision to combine her passion for the arts and the demand she saw for fine art supplies. In 2012 she took the first steps in preparing to open Bee's Art Shop. She contacted Flightless during the planning stage and asked us to brand her company.
Initial Branding
Brooke desired to open a store that would become a source of life for the local art community so it was important to incorporate the honeybee into the design. After plenty of sketching and reviewing of honeybee photographs we were able to develop a honeybee logo that gives a nod to the art community with the subtle paintbrush reference where a stinger should be.
Once the logo was completed, we were able to move onto discount cards, gift cards, and even signage.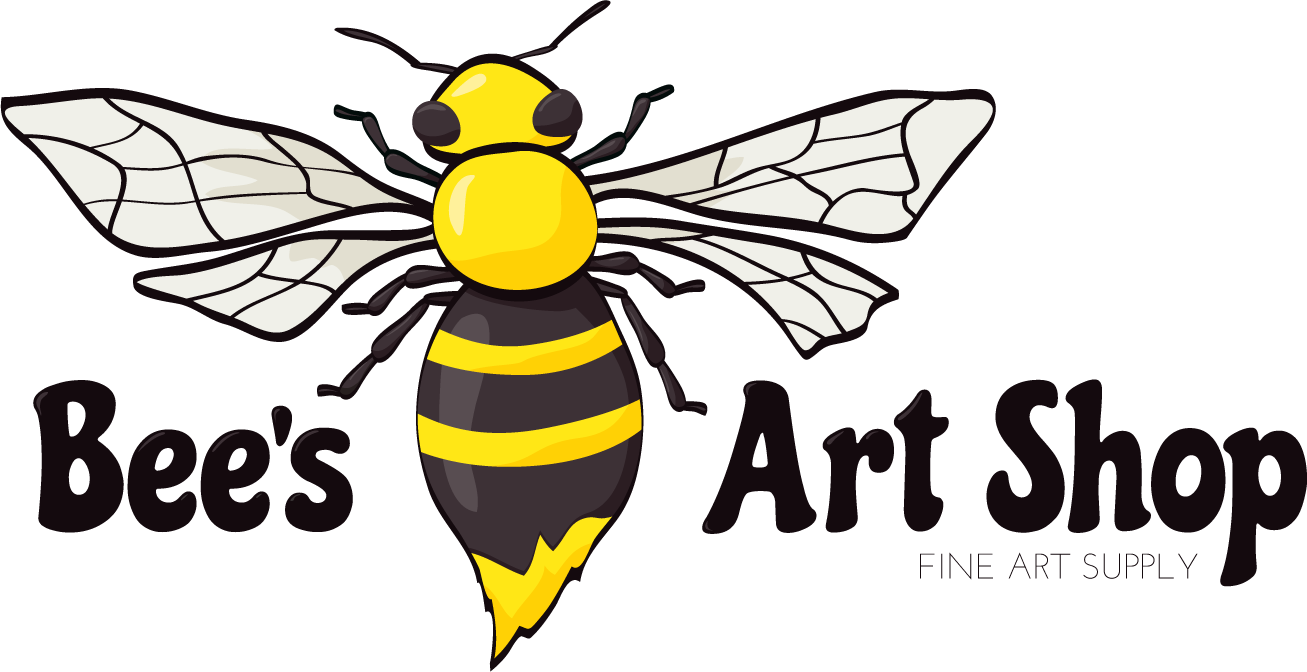 A website was also created where Brooke could advertise sales, highlight community events, highlight in-store featured artists, and even sell tickets for her Wine and Painting events.
Before the store opened, we assisted Brooke in utilizing Facebook to create exposure and interest before her grand opening. This simple marketing technique allowed Bee's Art Shop to have a successful grand opening. It also brought her customer loyalty before she even opened her doors.
The Evolution
With the credibility gained by owning and managing an art supply shop, Brooke was able to offer art classes to the public. Although she offered a variety of painting and drawing classes, the Wine & Painting classes were the most popular. At the beginning, she offered Wine & Painting a couple times a month. Eventually, she found herself often hosting multiple sessions per weekend. Wine & Painting had clearly become the most profitable aspect of her business, but the store-front provided her with credibility and classroom space.
At the end of 2013 Brooke had been approached by a few local "hot spots" asking if she would host a painting class at their location. She was also getting requests for private parties. By the spring of 2014 she was hosting fewer classes at her shop and more and more classes elsewhere. When she learned that a baby was on the way it was time to reconsider her business plan.
After carefully considering the way her business and life had evolved, it only made sense to close down the store-front and focus on the more lucrative (and flexible) painting classes. It was at this point Brooke contacted Flightless to help her transition from Bee's Art Shop to Mix It Up Paint Parties.
New Logo Development
Brooke provided me with a picture of splashing paint she wanted to use for the logo. I already knew it could be a problem because stock photography typically isn't licensed for logos, but we didn't even know the original source for the paint splash. All she knew was it was an image of paint that splashes from sound waves. After a typical internet hunt, I discovered that it was most likely from a series by Linden Gledhill commissioned by creative studio Dentsu London to promote Canon's Pixma Ink Printer brand. Obviously, that wouldn't work.
Brooke still really liked the concept behind the Gledhill series, so we worked to create something in the same spirit, without the enormous budget. Enter audio recordings. Specifically of Flight of the Bumblebee and various open source recordings of bees buzzing. Using audio software, the forms of the sound waves were captured and then imported into graphics software.
Once imported, an interesting portion of each wave was chosen. We made each portion a different color and overlayed them into a pleasing pattern. The shapes were made solid and warped slightly to give a shape reminiscent of a splash. Each shape then had to be tweaked to round the points and additional droplets were added. Finally, each splash was imported into photo editing software to create a more three-dimensional illusion.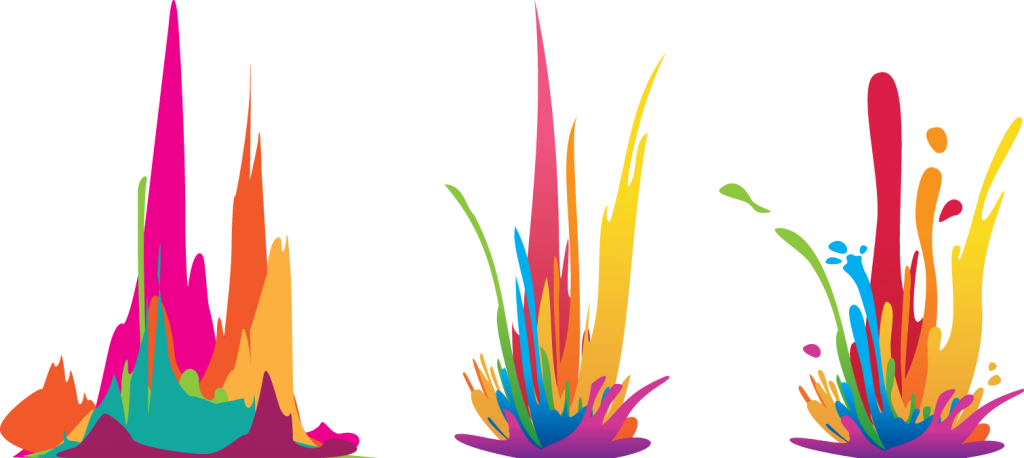 A tall splash is a hard graphic to incorporate a business name into. After much experimentation, we settled on extending the leg of the X so it looks like it's the cause of the splash.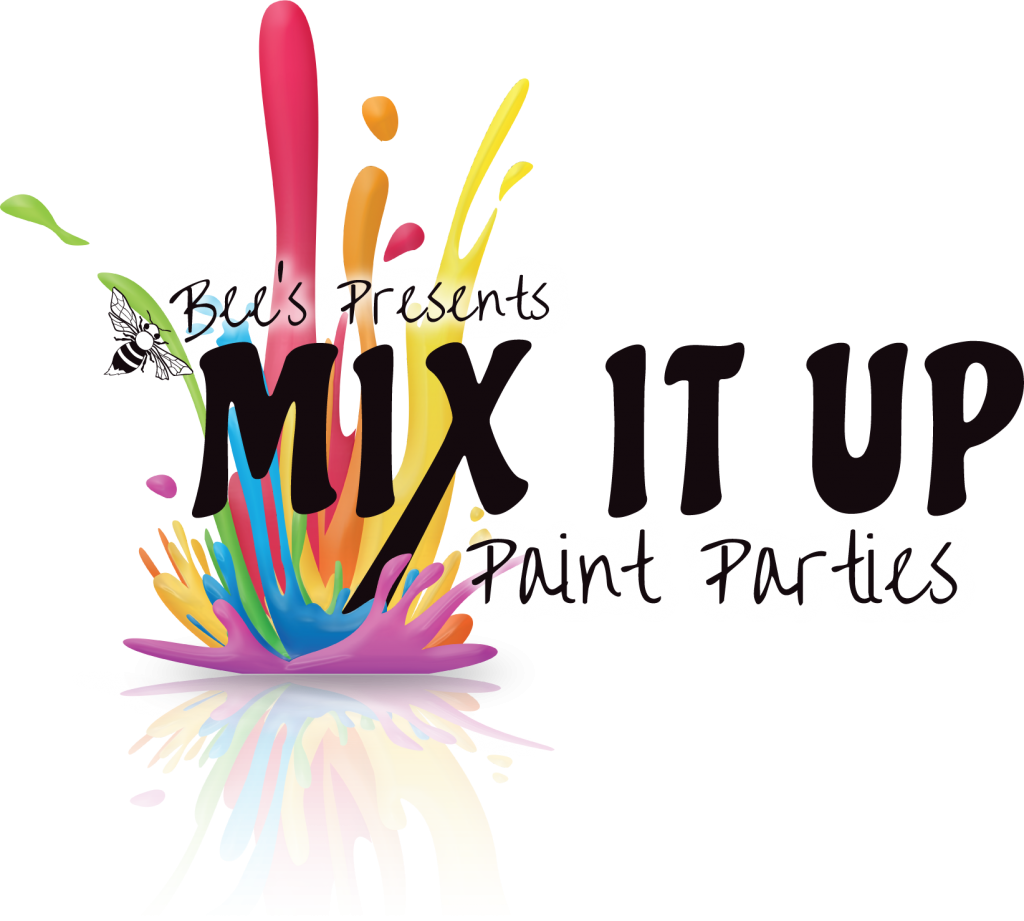 Final Steps
With a logo and look in place, we could then extend that into new business cards, t-shirts, flyers, and a brand new website. The website is much simpler than the original website. We focused on the perks of a paint party, as well as highlighted venue partners to increase credibility.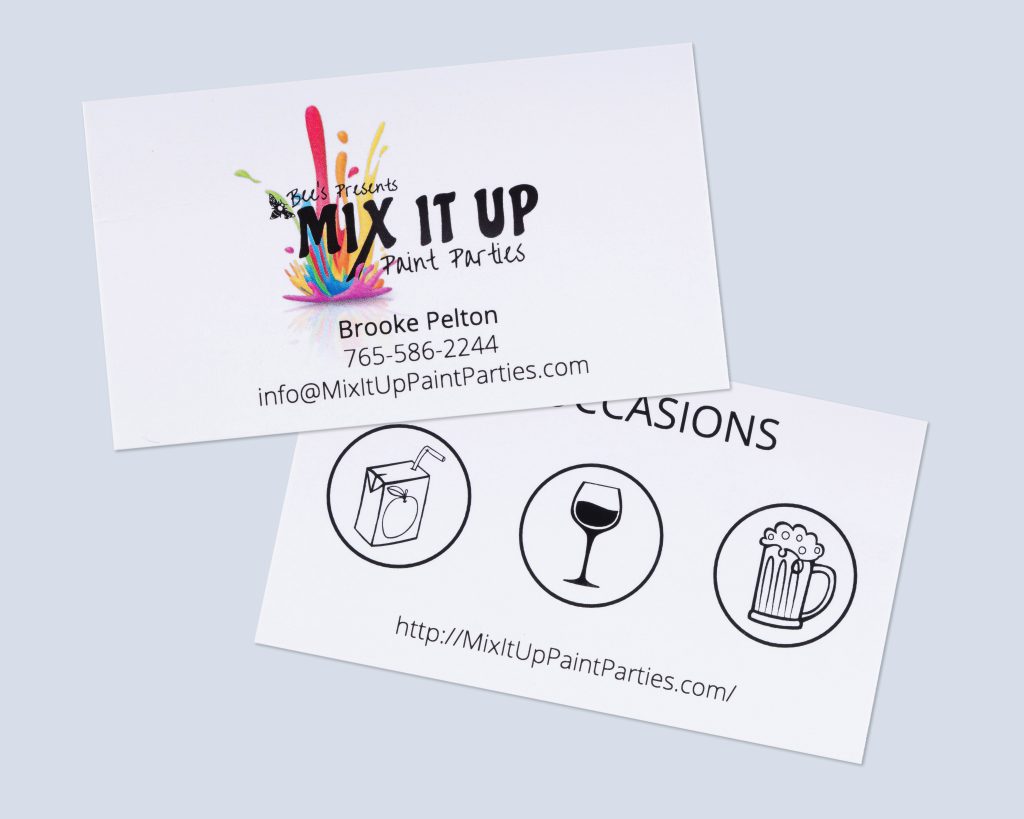 Finally, we set the original website to forward to a special welcome page at the new website. We also put a sign in the empty store-front window explaining the change of focus so onlookers would not think Bee's Art Shop had completely gone out of business.